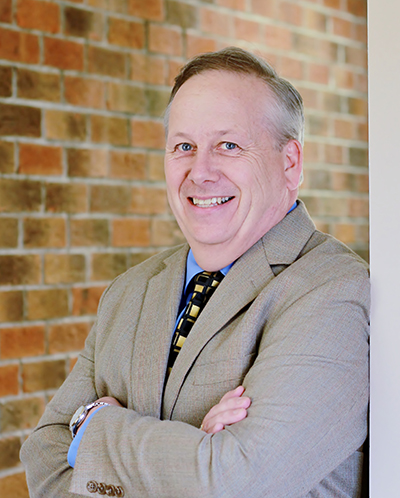 A. Curtis Wilsey, P.E., President
Curtis (Curt)  Wilsey is a seasoned mentor and design engineer who strives to provide exemplary services to meet every client's goals. After listening to his clients' needs, Curt is able to design the most efficient systems solution possible.  Curt subscribes to the belief that sometimes simple is best, and that an over-designed system is an overly complicated system.  Curt's designs takes into consideration the limitations imposed by practicality, regulations, safety, and cost. While enjoying to design systems for many types of buildings, Curt's passion is providing fresh, innovative, and  inspired solutions to the difficult problems faced in the field of historic preservation.

Curt is involved in the day-to-day aspects of each project and reviews all documents for completeness and quality.  Curtis also monitors projects to ensure the final designs meet the client's needs, expectations, and budget.

Curt has always had a passion for engineering and is a graduate of Rensselaer Polytechnic Institute (RPI) and Hudson Valley Community College (HVCC).

Married and father of two children and grandpa to Graham. Curt enjoys collecting and preserving history in many shapes and forms, working in his vegetable garden, traveling, and visiting cultural sites.

Professional Engineering Licenses
(NCEES- Member) New York State, Maryland, Massachusetts, Virginia, Pennsylvania, and Ohio.

Professional Memberships:
American Society of Heating, Refrigerating and Air‑Conditioning Engineers (ASHRAE), Past President of Local Chapter (1996-97),
US Green Building Council
NCEES
National Fire Protection Association (NFPA)
Illuminating Engineering Society of North America (IESNA)
The Institute of Electrical and Electronics Engineers (IEEE)
Andrew R. Wilsey, P.E., Vice President
Andrew Wilsey is Vice-President of Quantum Engineering Co., PC.   Andrew designs, plans, and supervises the construction and commissioning of building systems large and small. He works closely with architects, construction managers,  facilities staff, and contractors to ensure projects are completed to the agreed specifications.  Andrew is highly detail oriented, disciplined, and is able to evaluate complicated projects in an attempt to find opportunities that work best for the project and the client. Andrew is creative and has an intuitive ability to solve problems.

Andrew understands and enjoys working with facilities planning  and maintenance staff to understand their unique challenges. He then designs the systems to be safe, maintainable, and fiscally beneficial to the client.

Andrew especially enjoys spending time with his wife and son plus during his spare time enjoys trivia, renovating his home, and traveling.

Professional Engineering License:
New York State

Professional Memberships:
Illuminating Engineering Society of North America (IESNA)
American Society of Heating, Refrigerating and Air‑Conditioning Engineers (ASHRAE)
American Society of Plumbing Engineers (ASPE)
Institute of Electrical and Electronic Engineers (IEEE)

Training:
NFPA 70 – National Electric Code
NFPA 70E – Electrical Safety in the Workplace
IEEE 1584 – Performance of Arc Flash Hazard Calculations
HAZWOPER – Hazardous Waste Operations and Emergency Response
Donald Cross, MBA, Operations Manager
As Operations Manager, Don is engaged in all facets of the business at Quantum Engineering Co., PC.  Don has a diverse education and work history, with extensive experience in tightly regulated industries.  Don has had lead roles in organizational development, individual development, project management, manufacturing engineering, and continuous improvement. His strengths are in systems and process thinking, organization, project management, and problem solving.  Don brings extensive education and experience in business, lean manufacturing, six sigma, and continuous improvement.  Don compliments these skills with considerable experience in construction and facility development projects.

Don spends countless volunteer hours supporting several youth athletic programs as an organization leader, coach's coach, player coach, and mentor.  He is also engaged in his local volunteer fire company as an active member as well as fire district commissioner.

Don enjoys his time with his dogs, outdoor activities and most of all, his time with his wife and children.
John Feuerbach, P.E., Mechanical Engineer
John is a Professional Engineer with over ten years of experience in HVAC design. He is married with two children, and served nine years in the US Army Reserves reaching the rank of Captain, including one deployment in support of Operation Iraqi Freedom.

John is responsible for the design and coordination of various mechanical projects. He performs heating and cooling load calculations and selects the appropriate equipment types and locations to suit each client's needs and budget. John writes mechanical specifications and prepares drawings for bidding and construction. John coordinates his work with other engineers and architects. He always conducts pre-construction site visits to ensure the new equipment will fit the client's needs and then returns to supervise proper installation during construction. Client satisfaction upon project completion is always a priority.

During John's spare time he enjoys being a father and watching his children grow.

Professional Engineering License:
New York State

Professional Memberships:
American Society of Heating, Refrigerating and Air‑Conditioning Engineers (ASHRAE)
Bob Patton, Mechanical Engineer
Bob began his career in aerospace manufacturing, developing leadership roles in project management, manufacturing engineering, and continuous improvement.  He is a Certified Lean Six Sigma Black Belt and has extensive experience in manufacturing and business process improvement.  Bob also possesses experience in 2D drafting, 3D modeling, capital improvement projects, facility infrastructure planning, technical writing, and home inspection.

Bob is committed to creating practical HVAC designs that meet or exceed expected performance, simplify construction requirements, and provide the best value to our clients.  He is responsible for heating and cooling load calculations, equipment selection, specifications, construction drawings, and coordination of mechanical systems.  Bob enjoys visiting job sites to ensure efficient and effective design and construction for our clients.

In his spare time, Bob enjoys hiking and camping with his wife and daughter, home improvement projects, movies, sports, and learning about building systems, cosmology, and science history.

Licenses:
New York State Home Inspector

Professional Memberships:
American Society of Heating, Refrigerating and Air-Conditioning Engineers (ASHRAE)
International Association of Certified Home Inspectors (InterNACHI)
American Society for Quality (ASQ)
Katie Wilsey, Lighting Designer
Katie Wilsey has more than twelve years of experience in the lighting field.  She began her career in lighting sales before joining Quantum Engineering Company. In 2012 Katie successfully completed the Intensive Course at the International Landscape Lighting Institute under the guidance of Jan Moyer.  Katie has since volunteered her services each year at illi's intensive course as a mentor team member, docent, and lecturer.

Katie has extensive lighting product knowledge which allows her to efficiently create lighting solutions for any project. Using AGi32, Katie is able to render and calculate illuminance levels and energy usage to ensure code compliance, user comfort, and pleasing aesthetics for any project.  Her proficiency in AutoCAD and Revit allows her to create the documents needed for each project.

Katie has experience designing lighting control systems from the simplest relay-based solution up to complex, automated systems with AV integration.  As energy codes become more stringent and complicated, Katie is able to recommend the right solutions for our clients.

Katie enjoys spending time with her family, reading, gardening, knitting, and cooking in her spare time.

Professional Memberships:
Illuminating Engineering Society of North America (IESNA)
International Landscape Lighting Institute (illi)
Mentor, 2013-present
Docent, 2013-2015
Association of Outdoor Lighting Professionals (AOLP), through illi
Daniel Smith, HVAC Designer
Dan is a Mechanical Designer.  He is extremely knowledgeable in Revit and AutoCAD and has successfully transitioned Quantum Engineering Company from an AUTOCAD 2D3D environment to a REVIT 3D intelligent environment. Dan is very focused on maintaining a consistent approach to the organization of our electronic files and the proper sharing and dating of shared information.

Dan takes pride in his work and excels in designing the mechanical systems that work for our clients.  He collaborates with the entire team to provide mechanical systems that integrate seamlessly with each trade.

In his spare time he enjoys going to the movies, listening to music and spending time with his family and friends.

Professional Memberships:
American Society of Heating, Refrigerating and Air-Conditioning Engineers (ASHRAE)
Marc Audette, Electrical Designer
Marc is an Electrical Designer.  Marc works on all phases of a project, beginning with detailed note taking, verification of as-builts, preparing base sheets, and establishing extents of system removals and relocations.
Marc provides detailed coordination of the electrical system with all other trades including equipment requiring power, (as defined by the owner or architect) as well as the interdisciplinary power requirements for mechanical systems, elevators, IT equipment, plumbing equipment, lighting, site lighting, and special systems.
Marc enjoys spending time with his family and volunteering whenever possible.
Denise Wilsey, Office Manager
Denise has been with Quantum Engineering Co., PC since its inception in 1989.  Her experience and knowledge ensure the smooth day-to-day operations of the office. Her responsibilities include but are not limited to bookkeeping, secretarial, administrative, and human resource services.
Denise enjoys spending time with her family (especially her grandson) and friends, traveling, hiking, snowshoeing, entertaining, and dancing.  She is also the coordinator for both a local Brown-Bag-It Mission Program and an annual charitable Teddy Bear Drive.